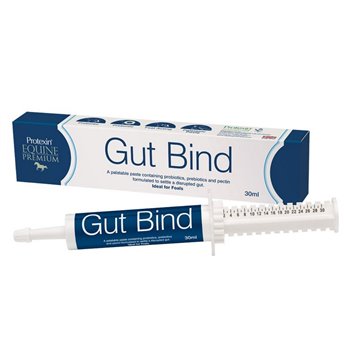 Protexin Equine Gut Bind is a unique blend of prebiotics, probiotics, kaolin, and pectin. This combination works synergistically to provide multiple benefits.
Prebiotics and Probiotics: These are essential for maintaining a balanced gut flora. Prebiotics act as food for beneficial bacteria, ensuring their growth and dominance in the gut. Probiotics, on the other hand, are live beneficial bacteria that help in restoring the natural balance of the gut microflora, especially after it has been disrupted.
Kaolin: A natural binding agent, kaolin helps in firming up the faeces. This is particularly beneficial when horses experience loose stools.
Pectin: Known for its soothing properties, pectin helps in calming and protecting the lining of the stomach, ensuring optimal gut health.
The gut is a complex ecosystem, and maintaining its balance with Protexin Gut Bind for Horses is crucial for the overall health of the horse. Prebiotics and probiotics play a pivotal role in this.