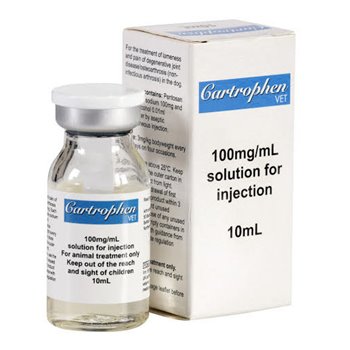 Cartrophen Vet is an anti-inflammatory injection given to dogs and horses with arthritis or degenerative joint disease.
Cartrophen for horses is an injectable solution containing pentosan polysulfate sodium, a compound that has proven effective in treating joint issues in animals.
Cartrophen for Horses works by stimulating the production of joint fluid, reducing inflammation, and promoting the repair and regeneration of damaged cartilage. This ultimately leads to an improvement in joint function and a reduction in pain and discomfort associated with lameness.
10ml. VET PRESCRIPTION REQUIRED