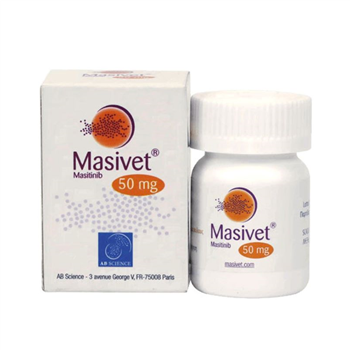 50mg Masivet (licensed as Kinavet in the USA) is a prescription-only tablet for use against Mast Cell Tumours in dogs.
Masivet is a prescription-only dog tablet used to treat mast cell tumours. Masivet 50mg is regarded as safe enough to be used at home, and is given as a tablet once daily. Masivet acts against mast cell tumours, by inhibiting cell division, therefore preventing further development of the tumours.
Masivet is used to treat dogs with mast-cell tumours (a type of cancer). It is used for tumours which are severe in character (grade 2 or 3) and which cannot be removed with surgery.
VETERINARY PRESCRIPTION REQUIRED