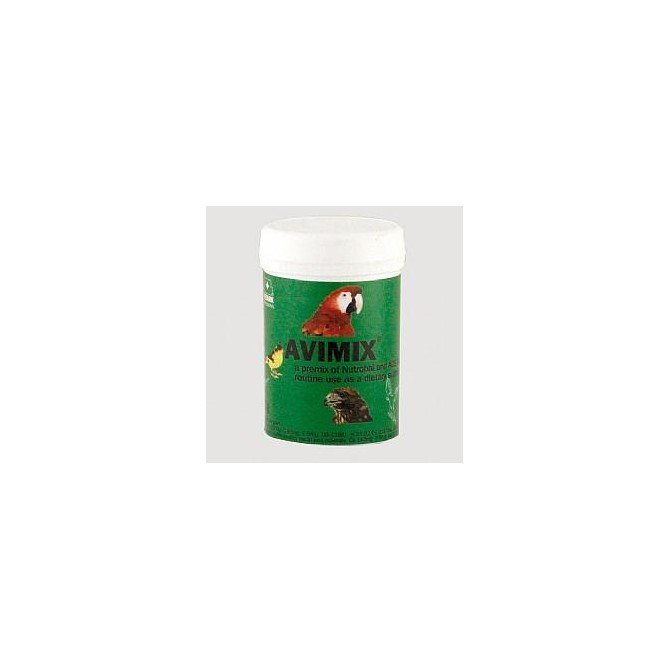 Avimix - readymixed Nutrobal and ACE-High - 50g
AVIMIX for Birds is a readymix of Nutrobal and ACE-High in the ratio 2:1
Pack Size: - 50g
Target Animal: - Birds
Pet Prescription Required?: - No
Product Name: - Avimix - readymixed Nutrobal and ACE-High - 50g
More Information
add remove
Description
Avimix Vitamins for Birds
AVIMIX is a readymix of Nutrobal and ACE-High in the ratio 2:1. Avimix is packed in 50g tubs to be suitable for the bird keeper with only a small number of birds.
AVIMIX provides the ideal mix for birds whether growing or breeding, or simply being kept as pets.
Bird keepers with even larger collections can continue to mix their own using the Nutrobal and ACE-High.
Simply scatter Avimix over the bird's food.
Brand