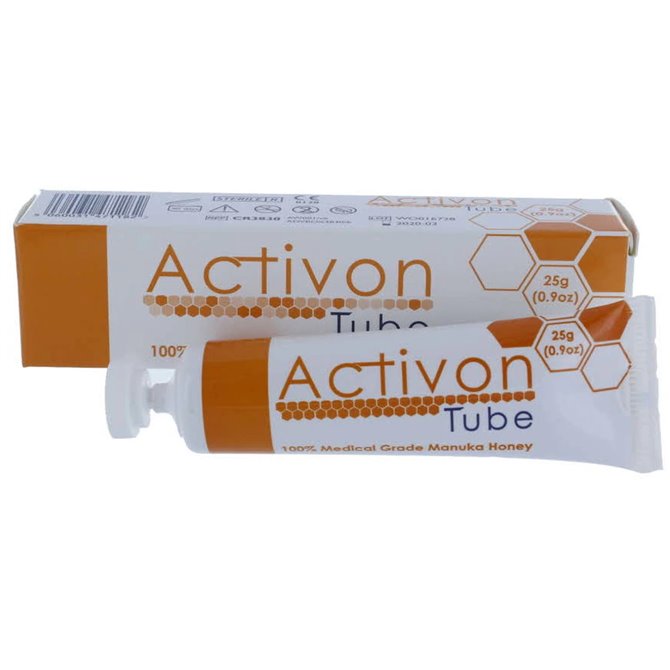 Activon Manuka Honey Tube - 25g Tube
Activon Manuka Honey 25g Tube. Medical Grade Manuka Honey
Pack Size: - 25g
Target Animal: - Any Pet
Pet Prescription Required?: - No
Product Name: - Activon Manuka Honey Tube - 25g Tube
More Information
add remove
Description
Activon Manuka Honey Tube - 25g Tube
Activon Tube Medical Grade Manuka Honey has a reliable level of antibacterial potency not found in other Manuka honeys.
Use for partial or full thickness wounds including: sloughy wounds, pressure ulcers, leg ulcers, surgical wounds, burns, graft sites and malodorous wounds.
Simply twist off the cap, apply as top up to an Advancis honey impregnated wound dressing immediately prior to application to increase the concentration of honey.
25g Tube
Brand