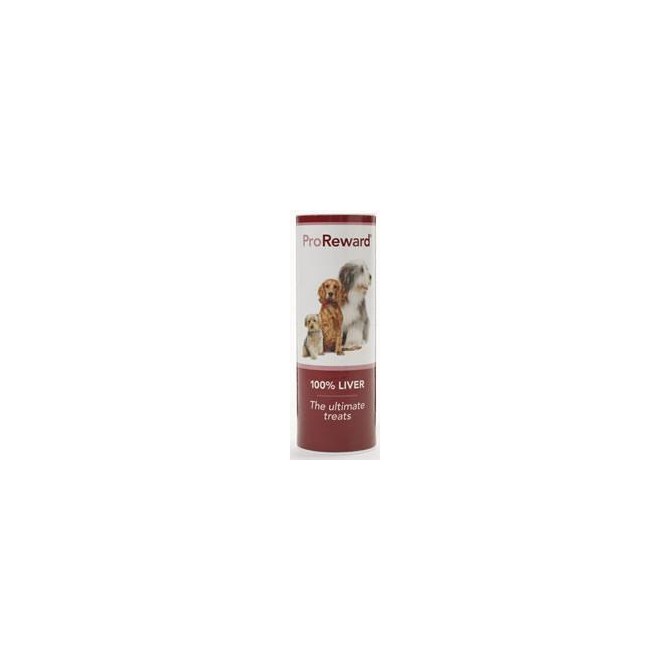 Pro Reward Freeze-Dried Liver Treats - 60g
Liver is one of nature's pick me up foods as it is so high in very good quality nutrients
Pack Size: - 60g
Target Animal: - Dog (Canine)
Pet Prescription Required?: - No
Product Name: - Pro Reward Freeze-Dried Liver Treats - 60g
More Information
add remove
Description
Pro Reward Liver Treats for Dogs
Pro Reward Liver Treats - ProReward 100% Freeze Dried Liver (50g tub).
Liver is one of nature`s pick me up foods as it is so high in very good quality nutrients.
ProReward liver treats have been freeze dried so they retain all of their taste and raw nutritional goodness but will last for ages without spoiling.
Do not feed to Dalmatian dogs.
Composition 100% Beef Liver.
Typical Analysis % Protein 64.4 Fat 14.6 Fibre 0.2 Ash 4.8 Moisture 4.6 Carbohydrate 11.4
60g
Brand