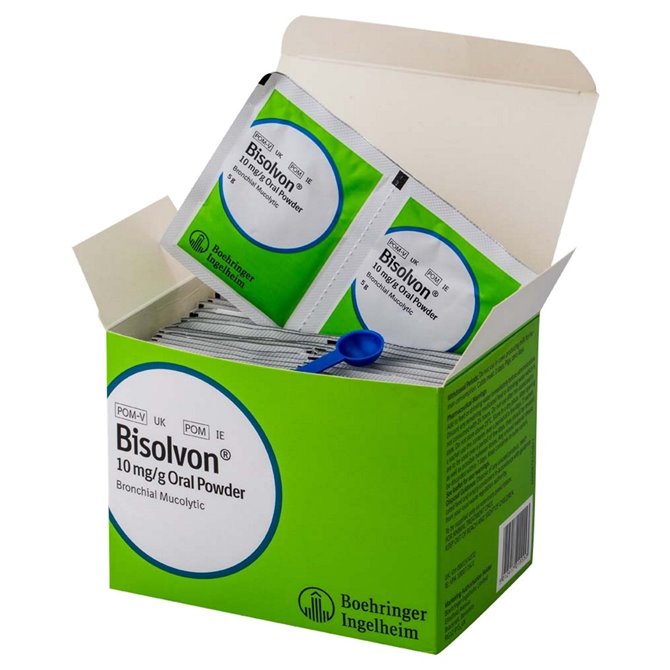 Bisolvon Sachet - 1 x 5g Sachet
Bisolvon Powder Sachets are used as an aid to the treatment of respiratory disease in cattle, pigs, dogs and cats where mucus is a complicating factor.
Bisolvon Powder is used to relieve excessive mucus production and help relieve breathing difficulties. Bisolvon is a fast acting mucolytic agent that has been specially developed to break down mucus in the respiratory tract. It works by liquefying and dispersing accumulated mucus within the lungs, making it easier for the animal to cough up and clear off.
VET PRESCRIPTION REQUIRED
Product Features
add remove
Pack Size: - Sold Individually
Target Animal: - Dogs and Cats
Pet Prescription Required?: - Yes (For UK Orders)
Product Name: - Bisolvon Sachet - 1 x 5g Sachet
More Information
add remove
Description
Bisolvon may only be supplied with a valid veterinary prescription, issued by your vet. You should only purchase Bisolvon if you have or are in the process of arranging such a prescription. See information bar for further details.
Presentation
Bisolvon is a white powder for oral solution or addition to feed, containing 10mg bromhexine hydrochloride per gram as active ingredient.
Bisolvon is used as an aid to the treatment of respiratory disease in cattle, pigs, dogs and cats where mucus is a complicating factor. Cattle, calves, pigs, piglets, dogs and cats - all respiratory infections.
Dosage and administration
For oral administration in the feed or drinking water. Add Bisolvon to feed or drinking water immediately before administration. If Bisolvon sachets are to be used over a period of a few days, they should be resealed as well as possible between doses. Discard any unused Bisolvon after 7 days. Discard any remaining medicated feed or drinking water which is not consumed within 24 hours. Table 1: Bisolvon Powder Dosage Guide Species Dose of Bromhexine Hydrochloride (mgkg--1) Total Daily Dose of Powder (g) Frequency Duration of treatment (d) Cattle 0.5 mg/kg 5 g/100 kg once daily 5 days Pigs 0.2-0.5 mg/kg 2-5 g/100 kg once daily 5 days Dogs 2.0 mg/kg 2g/10 kg twice daily 5 days Cats 1.0 mg/kg 0.5g /5kg once daily 7 days Species Bodyweight (kg) Dose of Bisolvon Powder (g) No. of white (5 g) scoops No. of blue (0.5g) scoops Calves 100 5 1 - Cattle 400 20 4 - Pigs 100 2-5 -1 - Dogs 5 0.5 - 1 15 1.5 - 3 Cats 5 0.5 - 1 The 100g and 500g packs contain a white scoop, delivering approximately 5 g when filled level. The sachet pack contains blue measuring scoops delivering approximately 0.5g when filled level, suitable for small animal doses. Table 1 illustrates use of these measures on a per scoop basis.
Contra-indications, warnings, etc
Not for use in cows producing milk for human consumption. Dispose of any unused product and empty containers in accordance with guidance from your local waste regulation authority. Avoid contact with skin and eyes. In case of accidental eye contact, flush the affected eye with copious amounts of clean running water. Wash hands and exposed skin after administering the product. Withdrawal Periods Cattle - 2 days Pigs - Zero days Pharmaceutical precautions Store Bisolvon below 25C. Store in a dry place. Keep Bisolvon out of the reach and sight of children. Keep the container in the outer carton.
Legal category
Bisolvon is a POM-V (Pet Prescription Required)
Brand

You may also like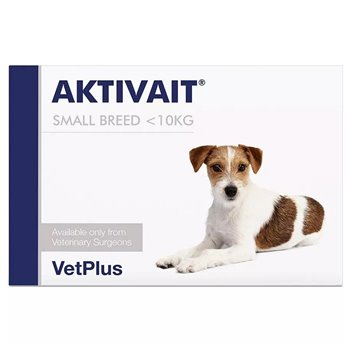 Aktivait is a nutraceutical supplement containing safe natural antioxidants and substances that aid brain function. Aktivait can help to improve your pet's vitality and energy, improve memory and mental alertness and improve your pet's quality of life. Pack of 60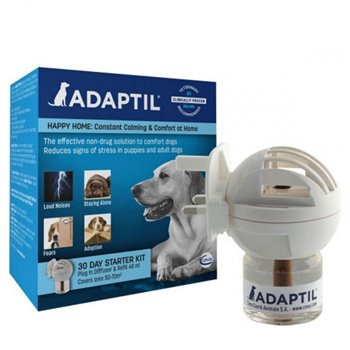 The Adaptil Diffuser is a discreet plug-in which bathes the home in a synthetic copy of the 'canine appeasing pheromone', a natural product proven to comfort both puppies and adult dogs.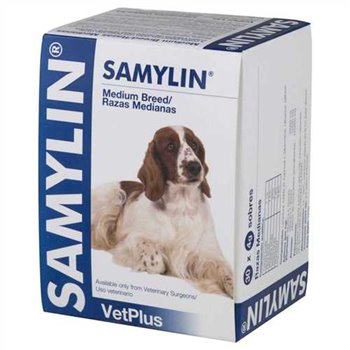 Samylin is a food supplement for Dogs that should be used where there are concerns regarding liver function. It contains SAMe which is a precursor of glutathione. This is known to be required by the liver and elevated levels are able to increase the effective functioning of the liver. Other ingredients include the antioxidant and thiol donor Silybin (found in Milk Thistle), Vitamin E and Vitamin C.