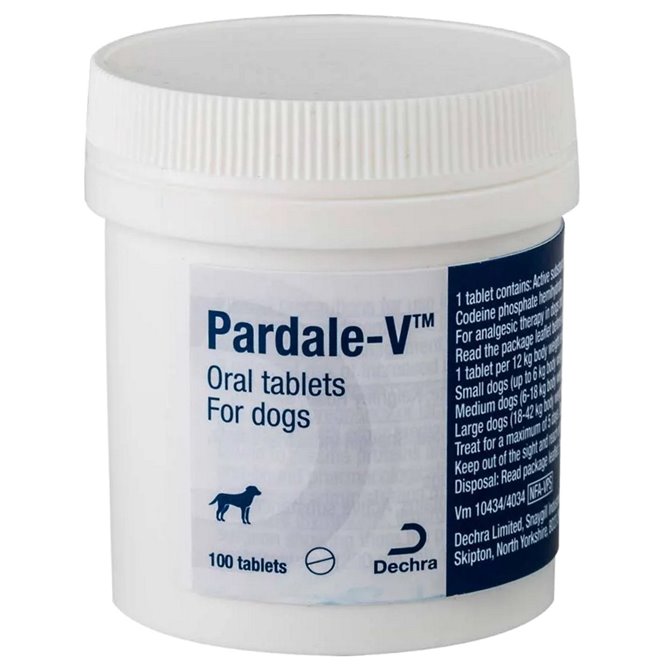 Pardale-V Oral Tablets - Per Tablet
Pardale V is a once a day tablet that helps provide effective pain relief in dogs. The active ingredients – codeine and paracetamol – are released slowly into your pet's body and helps relieve pain for hours. Pardale V Tablets for Dogs is a safe, effective and convenient method to treat pain in dogs
Pardale for Dogs works by combining two active ingredients: paracetamol and codeine. These ingredients work synergistically to address pain in dogs. Paracetamol is renowned for its ability to reduce discomfort, while codeine, an opioid, enhances the effect of paracetamol, providing a more potent and prolonged effect. It's this combination that makes Pardale Tablets an excellent choice for pain management in dogs.
VETERINARY PRESCRIPTION REQUIRED
Product Features
add remove
Pack Size: - Sold Individually
Target Animal: - Dog (Canine)
Pet Prescription Required?: - Yes
Product Name: - Pardale-V Oral Tablets - Priced Individually
More Information
add remove
Description
Pardale V Tablets for Dogs - Codeine Pain Relief Tablets for Dogs
Pardale V may only be supplied with a valid veterinary prescription issued by your vet. You should only purchase Pardale V if you have or are in the process of arranging such a prescription. See information bar for further details.
Pardale V is used for analgesic therapy (pain relief) in dogs only. Pardale V for Dogs is indicated for acute pain of traumatic origin as a complementary treatment in pain associated with other conditions and post operative analgesia.
A unique combination of Paracetamol and Codeine phosphate, Pardale V Oral Tablets for Dogs is indicated for acute pain of traumatic origin as a complementary treatment in pain associated with other conditions and post operative analgesia. The workings of Pardale for Dogs involve a combination of two primary ingredients, paracetamol and codeine. These two components work in tandem, with paracetamol being widely recognised for its ability to mitigate discomfort and codeine, an opioid, augmenting this effect to provide a more comprehensive and sustained relief. This synergistic action makes Pardale Tablets a preferred choice for managing discomfort in dogs.
Pardale V Dosage and administration
For oral administration. 1 tablet per 12 kg body weight every 8 hours. Small dogs (up to 6 kg body weight): ½ tablet every 8 hours. Medium dogs (6-18 kg body weight): ½-1½ tablets every 8 hours. Large dogs (18-42 kg body weight): 1½-3½ tablets every 8 hours. Treat for a maximum of 5 days.
Ingredients:
Paracetamol 400 mg
Codeine phosphate 9 mg
Contra-indications warnings etc
Do not exceed the stated dose or the duration of treatment. Do not administer other NSAIDs concurrently or within 24 hours of each other. Use is contraindicated in animals suffering from cardiac hepatic or renal disease where there is the possibility of gastrointestinal ulceration or bleeding or where there is evidence of blood dyscrasia or hypersensitivity to the product. Do not use Pardale-V for cats. Use in animals less than 6 weeks of age or in aged animals may involve additional risk. If such use cannot be avoided animals may require a reduced dosage and careful clinical management. Avoid use in dehydrated hypovolaemic or hypotensive animals as there is a potential risk of increased renal toxicity. Some NSAIDS may be highly bound to plasma proteins and compete with other highly bound drugs to produce an increase in non-bound pharmacologically active concentrations which can lead to toxic effects. Concurrent administration of potentially nephrotoxic drugs should be avoided. If you notice any serious effects or other effects not mentioned in the data sheet please inform your veterinary surgeon. Overdosage: Immediately seek the advice of a veterinary surgeon showing them the product literature. Carry out lavage and treat with an intravenous injection of acetylcysteine (200 mg/ml) at a rate of 140 mg/kg every 6 hours for 7 treatments. Ascorbic acid (30 mg/kg) should also be given orally with each dose of acetylcysteine. If necessary instigate fluid therapy using Ringers or bicarbonate solution. Treat for codeine overdosing with intravenous injections of naloxone (1.0 mg/kg) repeated as necessary. Provide oxygen support. Side effects: Occasional constipation due to codeine content. Operator warnings: Wash hands after use. General precautions: For animal treatment only. Pharmaceutical precautions Do not store above 25°C. Keep out of the reach and sight of children. Do not use after the expiry date stated on the blister. Disposal: Dispose of empty packaging and any remaining product in the housenhold refuse.
Legal category
Pardale-V is a POM-V. Pet Prescription is required
Brand

You may also like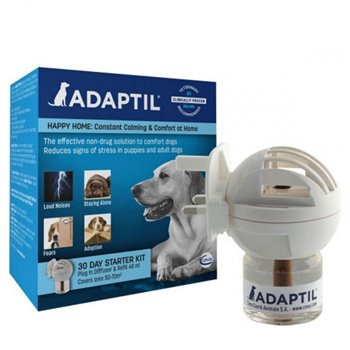 The Adaptil Diffuser is a discreet plug-in which bathes the home in a synthetic copy of the 'canine appeasing pheromone', a natural product proven to comfort both puppies and adult dogs.
Canigest Combi for Cats and Dogs is a nutritional supplement that combines probiotics, prebiotics, pectin, kaolin and glutamine peptides. Canigest is a prebiotic, probiotic and enzyme combination used to help stabilise the internal gut flora of dogs and cats. 32ml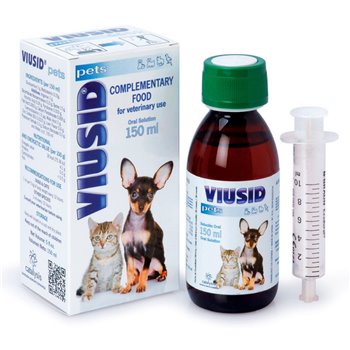 VIUSID Vet for Dogs, Cats and Other Pets is a nutritional preparation made of antioxidants, vitamins, trace mineral, and an element extracted from liquorice root (glycyrrhizinic acid) that has antiviral properties. It is specially designed to boost the immune system. Therefore, it is perfect in all those processes that cause immunodeficiency.
The combination of vitamins and minerals in VIUSID makes it a very powerful preparation designed to improve immunity in times of stress, sickness or injuries.